Removable insoles
3 min. read
Children are often even more active than adults are, therefore decent and comfortable shoes are very important in these youthful years. Even though not a lot of people realize this, but in a lifetime an average human walks (depending on how active you are) around the world 3 to 4 times.
So up until the age of 15 a child has easily trekked a fair distance around the globe. That's why STONES and BONES likes to help your children go around the earth comfortably for their first time with our shoes. An important part in order to achieve this goal, are our removable insoles.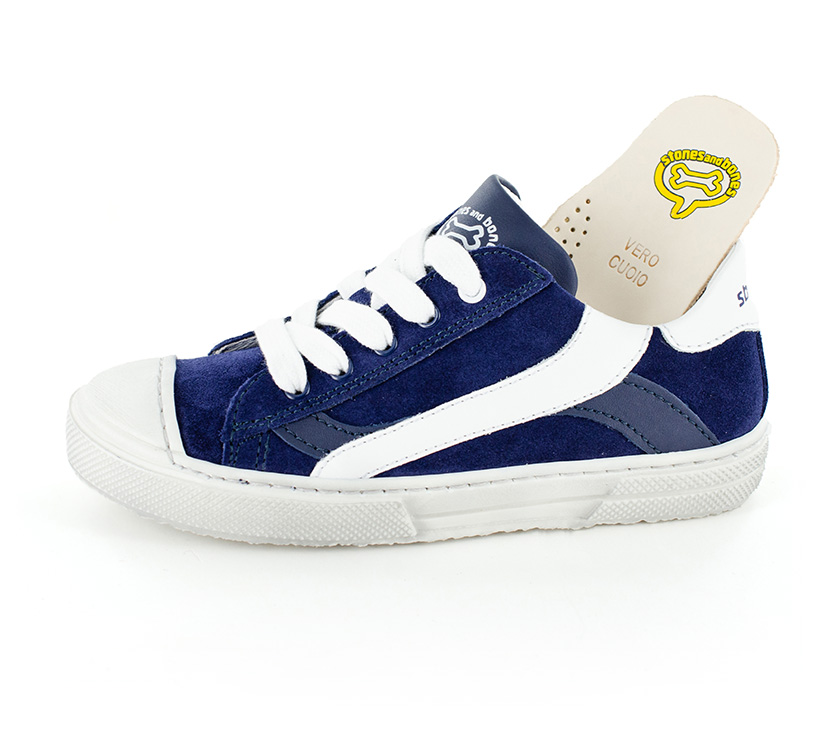 What are insoles?
Insoles, sometimes called shoe inserts or footbeds and even insocks, are located on the inside of the shoe and serve the purpose of offering more comfort and a better fit. In addition, shoes with removable insoles easily allow, if necessary, for the of use orthopedic insoles.
The STONES and BONES removable footbeds are crafted from 2 different parts; namely, a tread, made from vegetable tanned leather and a latex cushion, a resilient and natural material under the heel area for a dampening effect while walking. For optimal support, our shoes and our removable insoles are partially pre-shaped to the shape of the feet.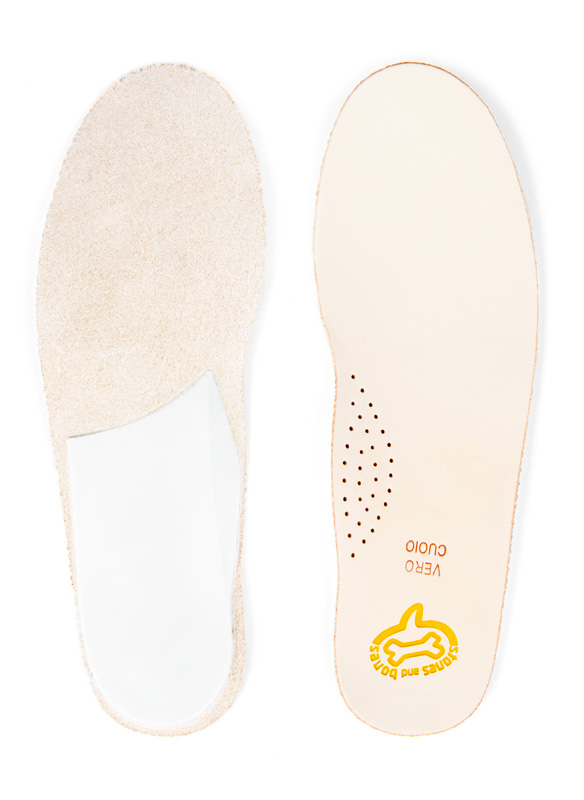 Advantages of shoes with removable insoles
More comfort


A resilient footbed provides better comfort while walking.

Beter respiratory ability


The material from which our insoles are made, allow for good ventilation. Small air holes at the foot arches provide natural cooling.

More hygienic


Because the insoles are removable, you can better and more easily dry or naturally air your shoes.

Beter fit


Thanks to the insole, the shoe will fit better to the foot, because of this there will be less friction and you will avoid blisters.

Orthotic insoles possible


Shoes with removable insoles offer the possibility to easily use orthotic insoles.
---
Disadvantages of shoes with removable insoles
Fair cost


As we use high-quality materials, there is fair cost for our insoles.
---
How and when to use?
It's important to allow your shoes to air naturally when they have become wet. You can do this optimally by removing the insoles and leave them to dry in a well-aired, cool place.
Avoid radiators and other heating elements at all costs. Following this advice will ensure better comfort when wearing our shoes again.